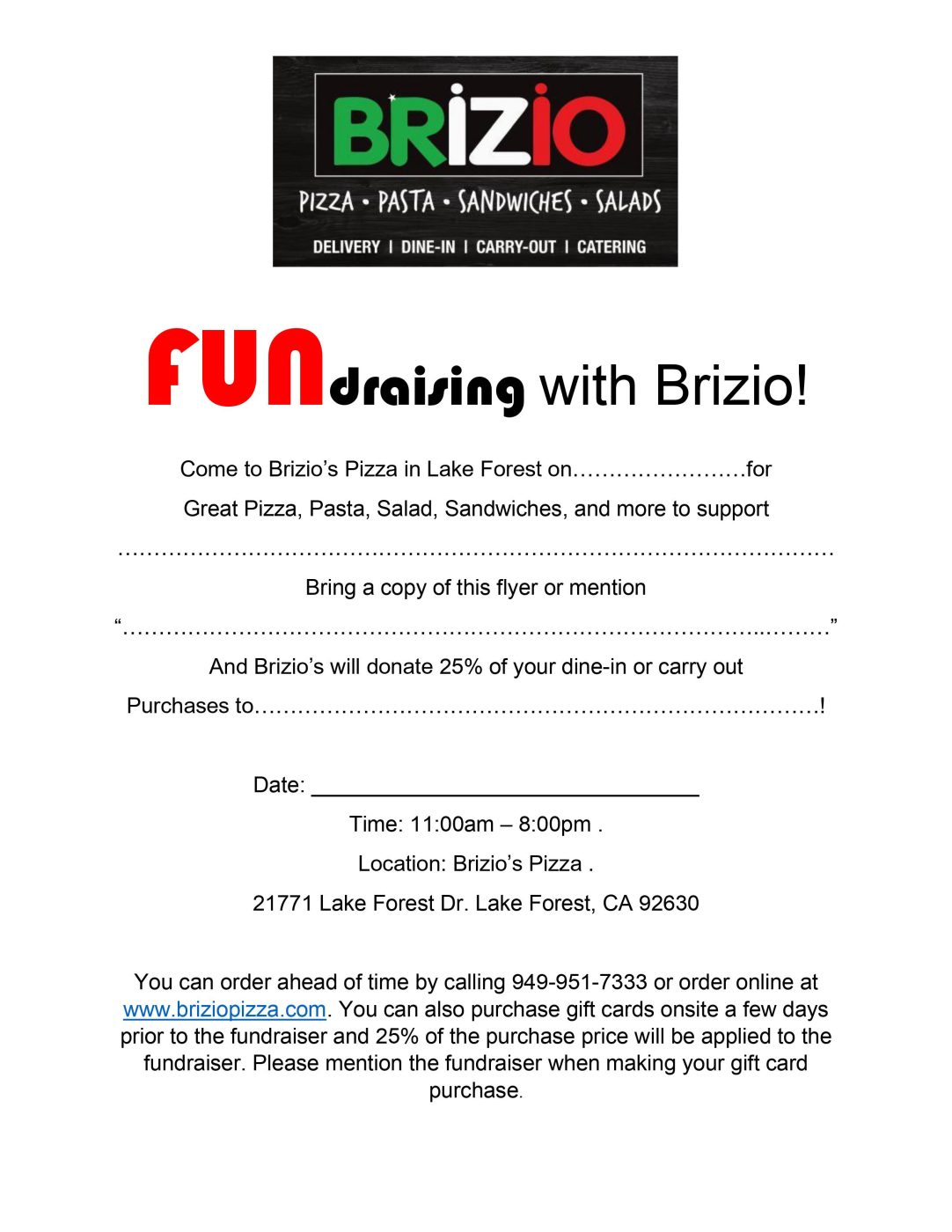 ---
---
If you're looking for a pizza place that does it all, look no further than Brizzio! I recently visited Brizzio for a school fundraiser event and was blown away by their amazing service and delicious food.
Their pizza was some of the best I've ever had, with the perfect balance of sauce, cheese, and toppings. But what really sets Brizzio apart is its commitment to being an amazing partner for fundraising events. They went above and beyond to make sure our event was a success, and we couldn't have been happier with the outcome.
And don't even get me started on their homemade cookies – they were absolutely to die for! Overall, I can't recommend Brizzio enough. Whether you're looking for great pizza, amazing service, or a partner for your next fundraising event, Brizzio is the place to be!
Posted on yelp! I will encourage you and some of my fellow Fundraising team to leave a review as well
I hope you guys have a great weekend!
---
Mrs.Nowzaree, Oxford Preparatory Academy
---
---
---
Brizio has been a fantastic sponsor of our Dine Out Fundraisers. We booked Brizio for the 2021-2022 and 2022-2023 school years, doing one fundraiser each year with them. They donated 50% of our school sales back to us! This is the highest return we have had on any fundraiser as most places give around 20%. We found their staff to be very friendly and efficient. I have heard only compliments from our families regarding their food and service. Their food is delicious. I will continue to book Brizio for one of our school fundraisers each year. It is a pleasure to work with them.
---
Melissa Taylor
---